Meet Dr. Vivek Sharma
Director & Head Ortho – Joints Pro Clinic
Fellowship In Germany
Dr. Vivek Sharma is a renowned joint replacement surgeon based in jaipur. He has tremendous experience in knee, hip, shoulder and elbow replacement surgery. He has been trained in elite joint replacement centers in india and germany.
Work Experience
Lecturer in orthopaedic dept YCMH hospital pune 2007-2009
Clinical associate fortis hospital jaipur 2009-2011
Fellowship in joint replacement Stuttgart Germany 2011
Fellowship in advance trauma Puttlingen hospital germany 2011
Consultant orthopaedics at bhandari hospital and monilek hospital 2011-2013
Joint replacement surgeon Sparsh hospital jaipur 2013-2016
Consultant Shalby arthroplasty team Shalby hospital, Ahmedabad. 2016-2018
Visiting joint replacement consultant C K Birla hospital Jaipur.
12+ Years of Experience
Dr vivek has been practicing general orthopaedics since 2007 and since last 7 years he has concentrated on joint replacement surgery. He has worked in elite institute like Fortis Hospital jaipur, shalby hospital ahmedabad, sancheti hospital pune etc.
Founding Member – Team RACE
Dr. Vivek is founding member of RACE Team which is one of the most renowned and successful team for knees and hips joints treatments.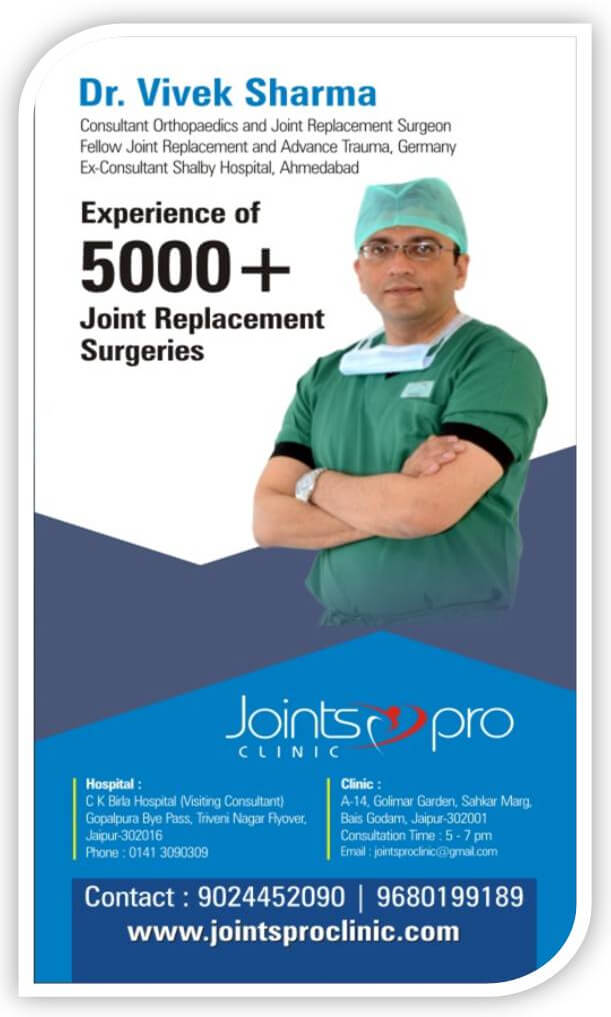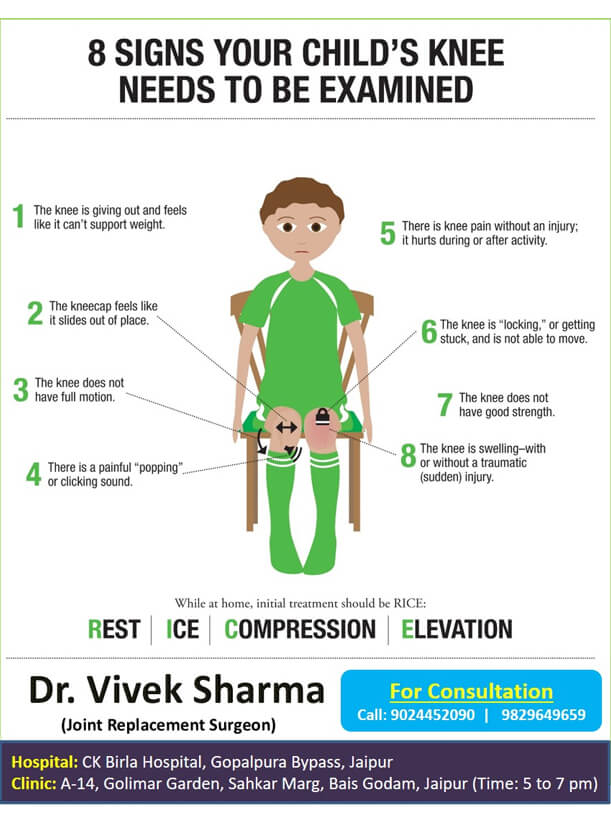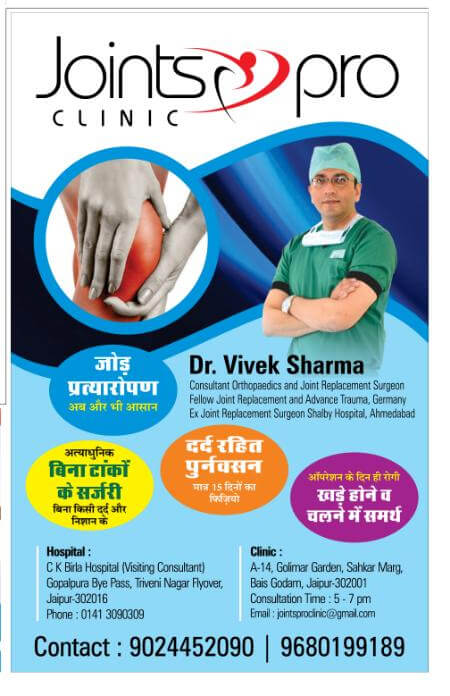 Click For More Info
Treatments
Click For More Info
Advancement
Testimonials
What Our Clients Say

Excellent care and hospitality by doctors and support staff. We actually received even better respond than we were expecting. One of the best and reliable solution for any Knee Replacement surgery.

Dr Vivek is an excellent doctor. My experience has been extremely positive. After Few weeks i am moving and working comfortably After knee replacement both side

Walking again with confidence, knee surgery for my father has given him a new zeal – Thank you Dr.Vivek ,and best wishes.

Mr. Dharmendra
Self Employed
A very humble and experienced doctor with a positive approach towords the patient. My personal experience with him.